1/3 is a symbol for a set of 4 words, it is not a NUMBER.
Only a single number CAN POSSIBLY = 1. Other numbers may ADD UP to 1, but they don't EQUAL 1. Since 1 clearly = 1, .99999 repeating simply cannot equal 1.
.33(repeting) is irrational.
.99999 does not equal 1. It might in the CURRENT UNDERSTANDING of mathematics, but that don't make it true.
Mathematics cannot even prove that .99999 ... is not equal to 1.
Right now, math really can't deal with infinite numbers
.9 repeating, an irrational number, is ABSOLUTELY EQUAL to the rational number 1. Can this be used as proof to show there is no such thing as irrational numbers?
I'm half tempted to say there isn't really a right or wrong answer
I think I've come to the conclusion that .999... = 1 in the same sense that .333... = 1/3. Which is to say, it doesn't, quite, but we treat it like it does because our decimal system has problems.
0.9 recurring does not equal 1. Why? Because it's 0.9 recurring.
1 = .9 repeating IF WE WANT IT TO.
so does that make 2.999 mean <3 or =3 ?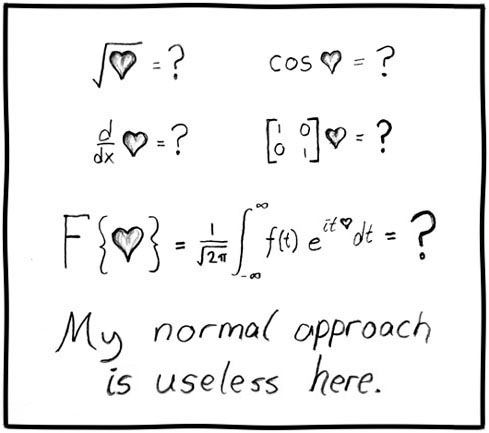 it's very irrational and so unattainably specific- gah.